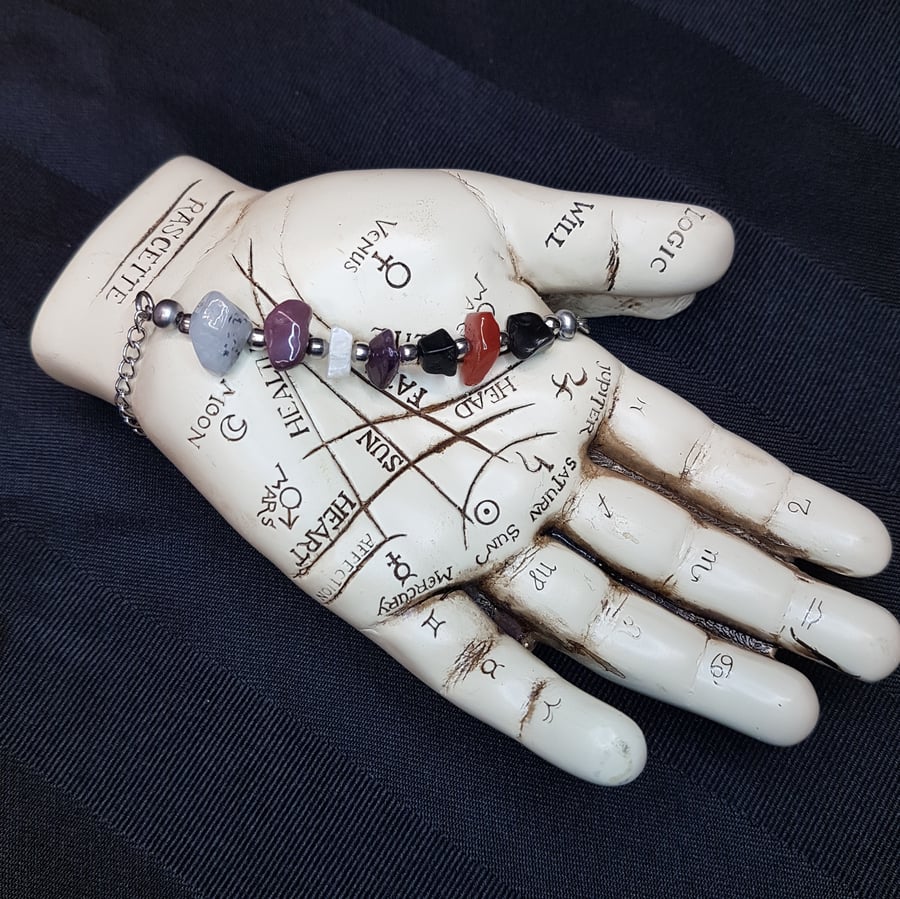 Grief
$

25.00

CAD
Grief is a brutal, inevitable, and necessary phase we all must go through at some point. Not only is it difficult to muddle through, it can be isolating.
I put together this collection when a friend was grieving. These stones in no way replace therapy, medication, or spiritual guidance, but I hope they can help support your journey through grief.
This collection includes:
Obsidian - HIGHLY protective
Carnelian - helps with emotions, especially those that come with prolonged terminal illness, and the early stages of grief
Onyx - supportive, helps manage stress, and prevents spiralling into depressive habits
Amethyst - cleansing, calming/soothing, and protective (especially against any unwanted forces that may be attracted to the powers of grief)
Moonstone - brings emotions back, especially when dealing with numbness/disassociation, stabilizes overwhelming emotions, and helps you to understand the cycle of grief
Mookaite Jasper - bestows strength, shields you from difficult situations, brings you into the "here and now," and helps you to connect with loved ones who have passed
Aquamarine - Stone of Release, cleansing, helps you let go of the past, helps release your attachment to the physical but retain good memories of the deceased person
All metal components are 304 stainless steel. The beads are strung on nylon-coated steel beading wire.
Standard bracelet length is 7.5", but I can adjust the length as you prefer. Please include a note with your desired length.