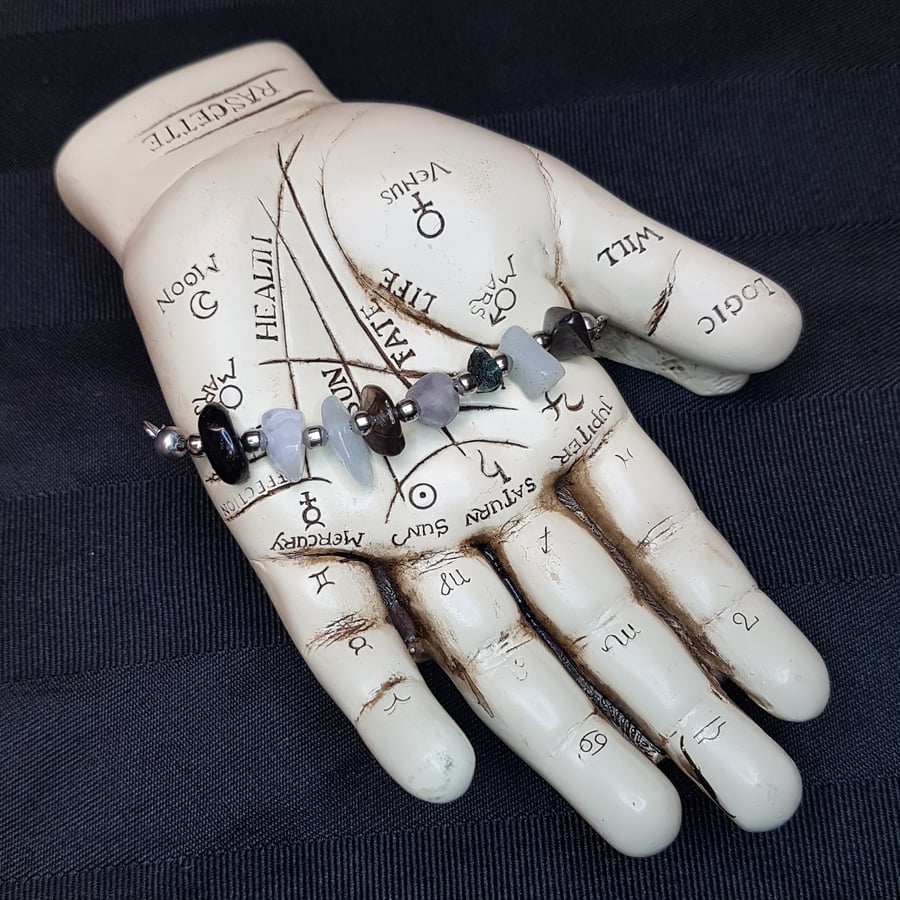 Mercury Retrograde
$

25.00

CAD
Mercury Retrograde is an astrological phenomenon where, at a certain point in the planet Mercury's orbit, it appears tp us to spin backward. It throws the energues associated with Mercury into flux, specifically related to communication and business decisions. A lot of people find Mercury Retorgrade creates a lot of high, excess energy that can affect other aspects of life.
This collection includes eight stones often recommended to wear or carry during Mercurtly Retrograde to help manage the retrograde's effects. It's also great to help combat fears of public speaking!
This collection includes:
Hematite - grounding
Amazonite - encourages harmony in communication
Emerald - helps smooth communication and organize activities/plans
Mixed Fluorite - balances thinking, improves concentration, organizes thoughts
Smoky Quartz - positive energy, chases away bad moods
Aquamarine - clear communication, calms emotions, helps us to think before we speak
Blue Lace Agate - Diplomat's Stone, calm and peaceful, allows for clear communication/expression
Black Tourmaline - protects against negative energy
All metal components are 304 stainless steel. The beads are strung on nylon-coated beading wire.
Standard bracelet length is 7.5", but I can make a custom size for you. Just include a note with your preferred length.